Melissa de la Cruz and Margaret Stohl are coming to Booked All Night! Sign up for our newsletter to find out how YOU can ask them a question in our interview about their upcoming title Jo & Laurie.
You must enter your question before midnight tonight! If you were already a newsletter subscriber you would've gotten an earlier heads up. So be quick about it and get on our mailing list so you don't miss anymore awesome author interviews!
We're adding you now…
Success! You're on the list. Go check your email for directions on submitting your questions.
Whoops! There was an error and we couldn't process your subscription. Please reload the page and try again.
1869, Concord, Massachusetts: After the publication of her first novel, Jo March is shocked to discover her book of scribbles has become a bestseller, and her publisher and fans demand a sequel. While pressured into coming up with a story, she goes to New York with her dear friend Laurie for a week of inspiration–museums, operas, and even a once-in-a-lifetime reading by Charles Dickens himself!
But Laurie has romance on his mind, and despite her growing feelings, Jo's desire to remain independent leads her to turn down his heartfelt marriage proposal and sends the poor boy off to college heartbroken. When Laurie returns to Concord with a sophisticated new girlfriend, will Jo finally communicate her true heart's desire or lose the love of her life forever?
Margaret Stohl
Margaret Stohl is a #1 New York Times bestselling nerd, world-builder, video game creator, comic book writer and festival founder.
As an award-winning young adult author, she has been published in fifty countries and thirty-two languages and has sold more than ten million books worldwide. Beautiful Creatures debuted as the Amazon #1 Teen book of the year; seven of Margaret's books have reached bestseller lists around the world.
She has published fifteen novels and graphic novels, as well as contributed to several games and countless comics since her debut. Her last book, Cats Vs Robots: This is War, was a family affair, illustrated by her child, the artist Kay Peterson, and co-written with her husband, Lewis Peterson. It also starred three of her family's five cats.
Melissa de la Cruz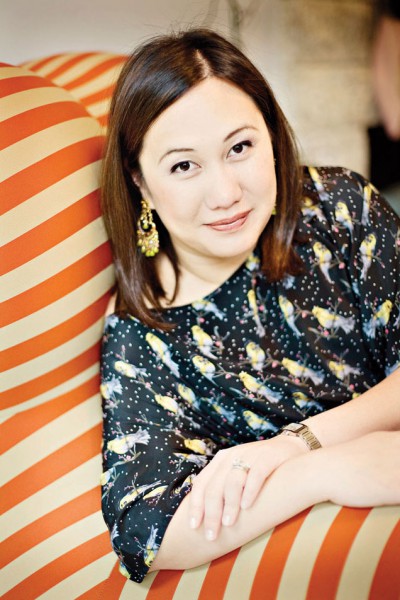 Melissa de la Cruz is the #1 New York Times, #1 Publisher's Weekly and #1 IndieBound bestselling author of many critically acclaimed and award-winning novels for readers of all ages. Her more than thirty books have also topped the USA Today, Wall Street Journal and Los Angeles Times bestseller lists and have been published in over twenty countries.
In addition to her literary work, Melissa is the co-founder of YALLWEST, and the co-director of YALLFEST, two of the largest teen book festivals in the country. She is also on the Advisory Board of Facing History, which reaches five million school children nationwide with a curriculum devoted to teaching empathy and social justice.
She grew up in Manila and moved to San Francisco with her family, where she graduated high school salutatorian from The Convent of the Sacred Heart. At Columbia University, she majored in art history and English.
Melissa de la Cruz lives in West Hollywood, California with her husband and daughter.
Processing…
Success! You're on the list.
Whoops! There was an error and we couldn't process your subscription. Please reload the page and try again.